Intimacy Like You've Never Experienced Before
The Return to Intimacy Small Group Curriculum Kit is the latest and most comprehensive teaching series by Jimmy Evans on how to build inner closeness from scratch, recapture passion and romance, and achieve the highest level of fulfillment in your marriage.
Watch a Special Message from Jimmy Evans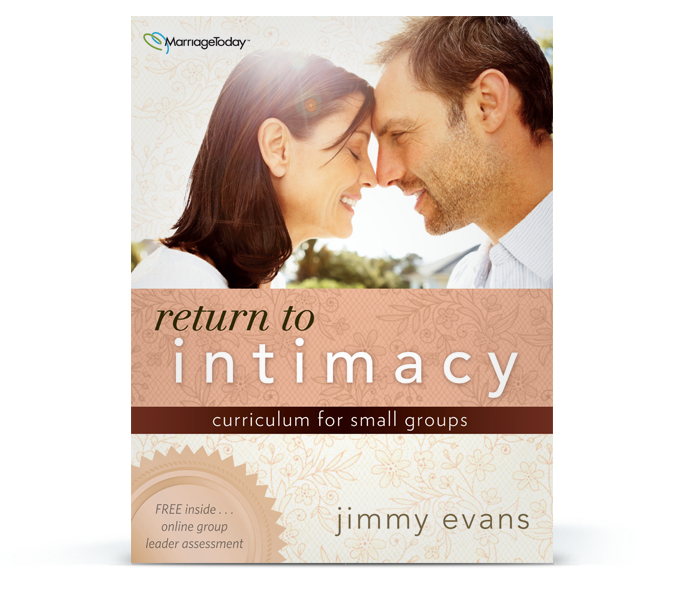 "You are either married to your dream maker or your dream breaker. And you will never be intimate when you are married to your dream breaker." - Jimmy Evans
Perfect for Churches, Small groups, and Pastors and Couples who want to build stronger marriages in their neighborhood and community.
The Return to Intimacy Curriculum Kit includes: 8-session DVD series, Leader Guide, Downloadable Couple Guides (Unlimited), PLUS a free Leadership Assessment to help you make the most of your group study
This 8-week small group study teaches couples: The four elements of intimacy and how to create and maintain them in marriage. The two most common issues that destroy marriages: Destructive anger and dominance. The secret to restoring intimacy and staying in love. And much more.